Michael Shapiro | for editor and editor
You've worked hard to build a large online audience for your post. You have invested a lot of time and money in it. Why should a business or individual be able to present their non-informative content to your audience for free? They should not. Why should you spend little time downloading their press releases, calendar events, listings, and other non-news related content? You should not. Instead, invest in building a DIY platform so businesses, nonprofits, and others can submit and pay for their non-news content to be published and transparently label it as content. sponsored.
In November, I was one of the virtual guest speakers at the 2021 NJ Local News Summit, presented by the Center for Cooperative Media at Montclair State University. I talked about TAPinto's Do-It-Yourself (DIY) content submission process and its positive impact on revenue and efficiency.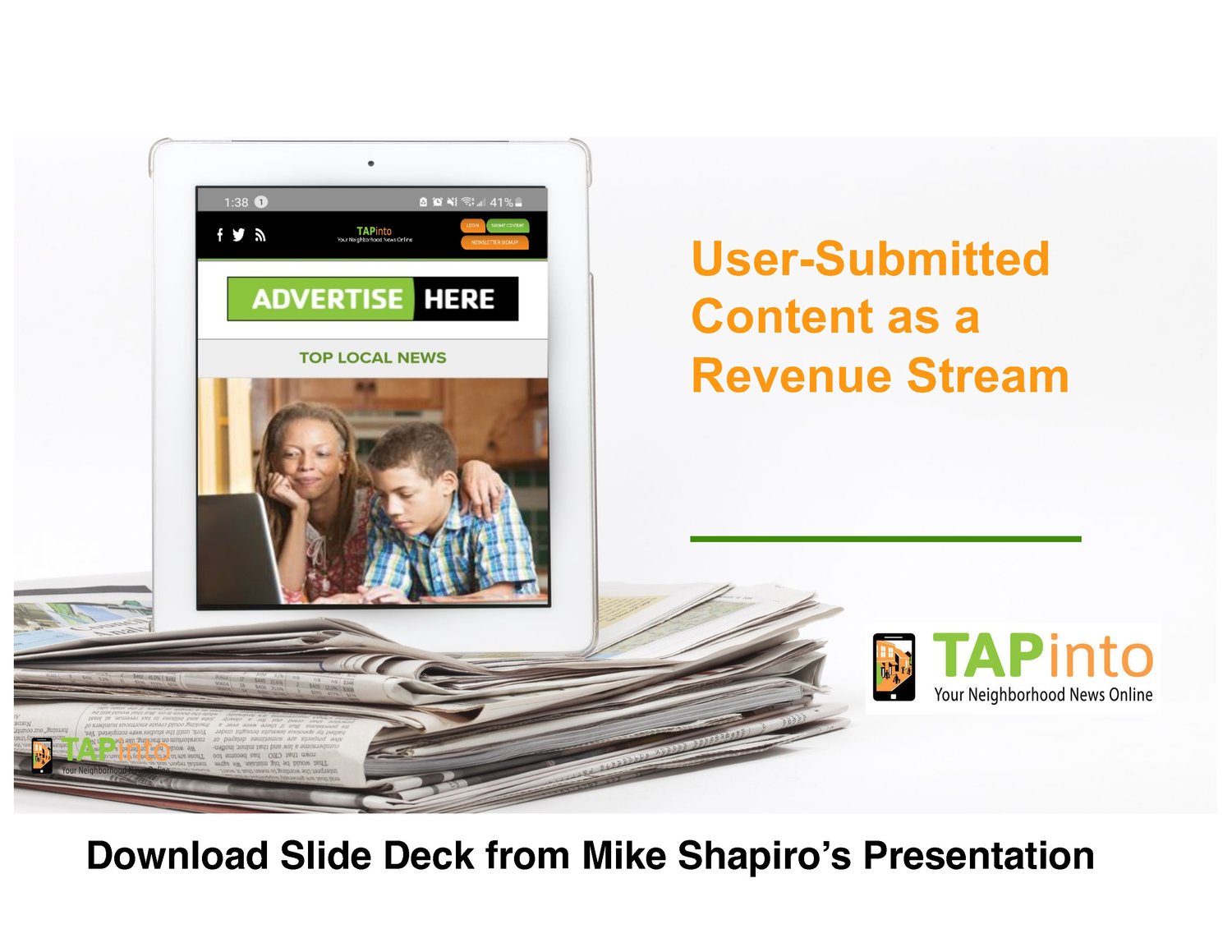 We were inundated with press releases and event listings emailed to our more than 90 local news sites. It took hours and hours of time and effort to post, and it was very inefficient. Our editors and editors needed to focus on the original business content that we deliver to our readers. So we developed a DIY platform where users can post these items directly on the site itself.
The process developed a few years ago concerns non-informative content, such as press releases, event listings, classifieds and real estate advertisements. Companies, organizations or individuals pay for their content, which is guaranteed to be published, and it is clearly labeled as "sponsored content".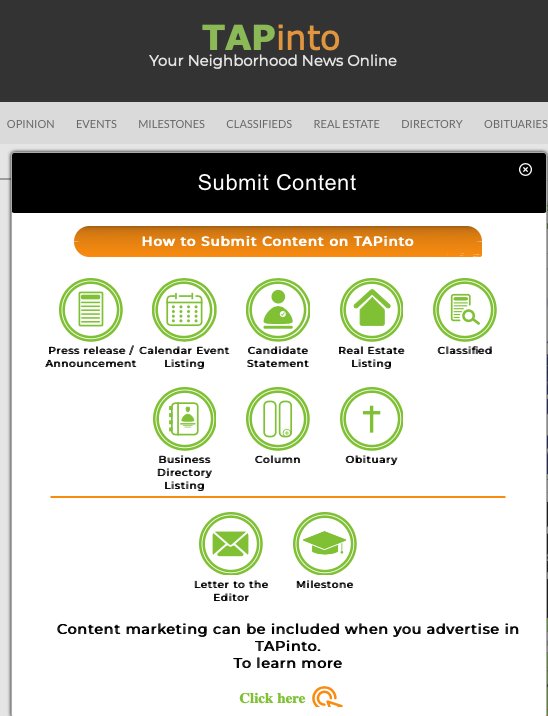 The submitter chooses the locations where it is published and pays per location. Each site reviews each piece of content to ensure that it is not defamatory and appropriate for our audience and then publishes it. Payments are split among franchisees in each chosen location. If the content is rejected, we issue a refund.
When content is published, it automatically appears in the next day's daily TAPinto newsletter, providing exposure of that content to the thousands of people who receive TAPinto's daily newsletter in that city. Plus, the content tends to rank highly on search engines like Google and Bing, providing much-needed additional online exposure.
Through a DIY content marketing system, businesses and nonprofits can reach large local audiences and expand their reach online, and we monetize the content. Each local news site also receives revenue accordingly. Meanwhile, staff at our local news outlets save hundreds of hours a year in the process.
You can view TAPinto's DIY platform by visiting TAPinto.net and clicking Submit Content.
Michael Shapiro is the founder and CEO of TAPinto.net, a network of more than 90 franchised online local news sites in New Jersey, New York and Florida. These sites often represent the only source of daily information in their respective communities.