Disruptive Advertising is a digital advertising agency based in Utah, USA in the GMT-6 time zone. According to their website, they "aim to be the last agency you'll work with", showing that they mean business and want to provide you with the results to prove it.
The Disruptive Advertising team works with a variety of industries, such as e-commerce, B2B, legal, home services, healthcare, finance, insurance, education, and corporate. They've worked with clients like Adobe, Death Wish Coffee, and Three Bird Nest.
Services:
Content creation

CPC management

Advertising by e-mail

Social media management

Facebook and Instagram advertising

Website optimization

E-commerce

B2B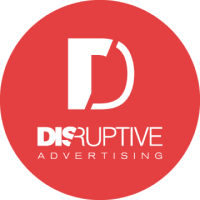 At Disruptive, we are passionate about building lasting relationships on a basis that begins with your marketing and business results. After auditing the digital marketing strategy of over 3,000 companies…
---
Iron Roots is a digital agency based in Austin, Texas, USA, in the Central Time Zone. By showing their social proof right at the top of their website, we see that Iron Roots is an award-winning agency working for some of the best brands in the world.
And to further prove it, they feature some of these brands: Gillette Razors, Warner Brothers Studios, Netflix, and DC Comics, to name a few. They also share some of their results, like how they reached 5.5 million people with their Gillette/DC Comics co-marketing campaign.
Services:
Growth strategy

Onboarding and customer lifecycle

Experimentation framework

Creative strategy and execution

Data analysis

Instrumentation and pixel configuration

Mapping of events and attributions

Channel and audience segmentation

Media buying

Campaign Architecture

Bidding strategy

LTV and CPA calibration

Social Media Marketing

Community manager

Content creation

Influencer Marketing Campaigns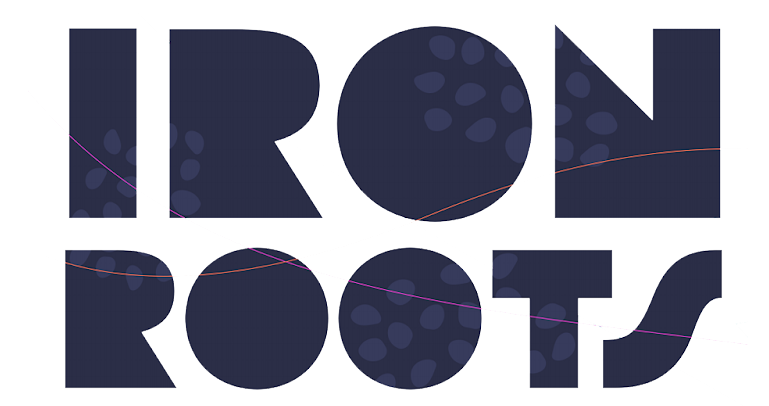 Iron Roots is an Austin-based, data-driven creative boutique specializing in acquisition utilizing unparalleled strategies through paid and social channels. Clients range from fast-growing e-commerce businesses…
---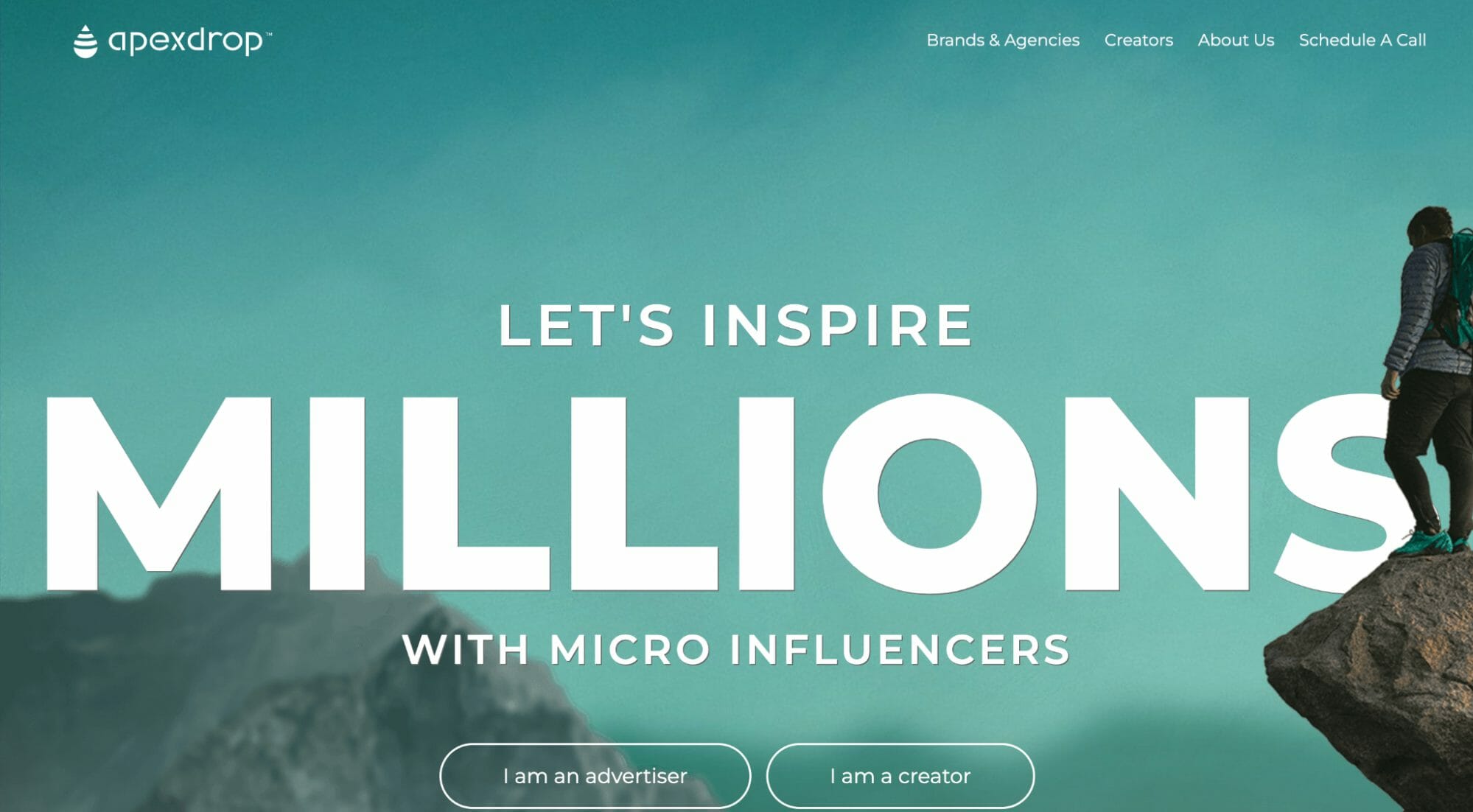 ApexDrop is an influencer marketing agency based in Pennsylvania, USA, Eastern Time Zone. Their main goal is to connect brands with the best micro-influencers to help promote those brands and their products and services in the most organic and authentic way possible.
A micro-influencer is an influencer with around 2,000 to 10,000 (or sometimes 100,000) followers online, and they tend to generate better engagement than some of the bigger influencers. They are also more affordable because they don't have as much range.
The ApexDrop team has created influencer partnerships for brands like Swiffer, iHome, Claire's, and Soylent. Through these partnerships, they have generated hundreds of thousands of online engagements for their clients, driving brand awareness and business growth.
Services:
Influencer Marketing

Lifestyle photography

Save time and money when developing with micro-influencers in the US. Most agencies pay influencers to promote your products. We don't. We rigorously select the influencers who really make the car…
---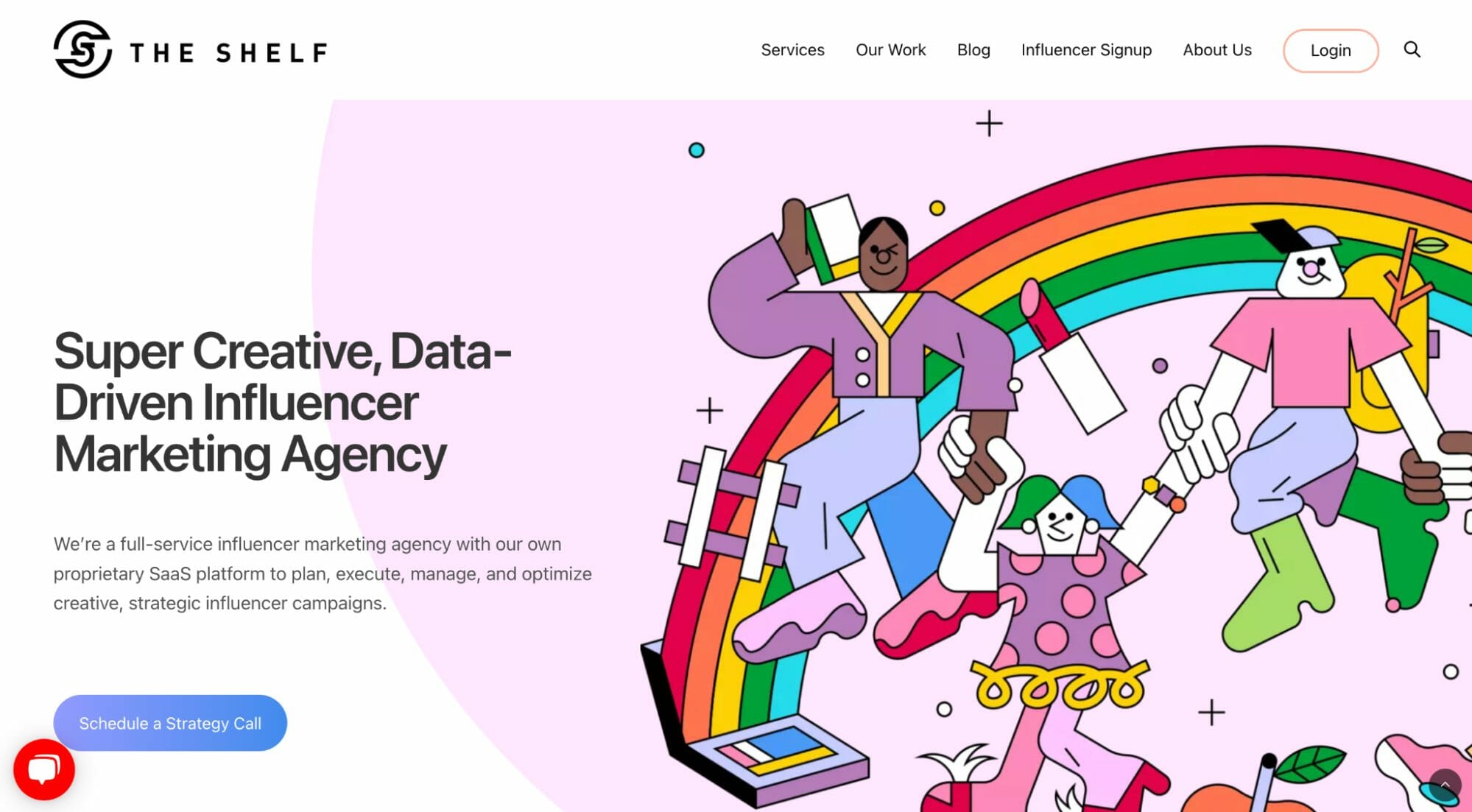 The Shelf is an influencer marketing agency based in New York, USA, Eastern Time Zone. All of their services are about influencer marketing and partnerships, which means they understand the ins and outs of working with influencers.
Some of the top brands The Shelf has worked with include Walmart, eos, Pepsi, Neutrogena and Hanes. They've also worked with a number of different industries, like apps, beauty, fashion, food, outdoor parenting, home decor, and social causes.
Services:
Strategy and planning

relationship management

Customer Portal

Content creation

Quality control

Optimization

Marketing Funnel

The Shelf is an industry-leading, full-service influencer marketing agency that designs, executes and optimizes data-driven campaigns from start to finish. With a focus on performance and return on investment, our…
---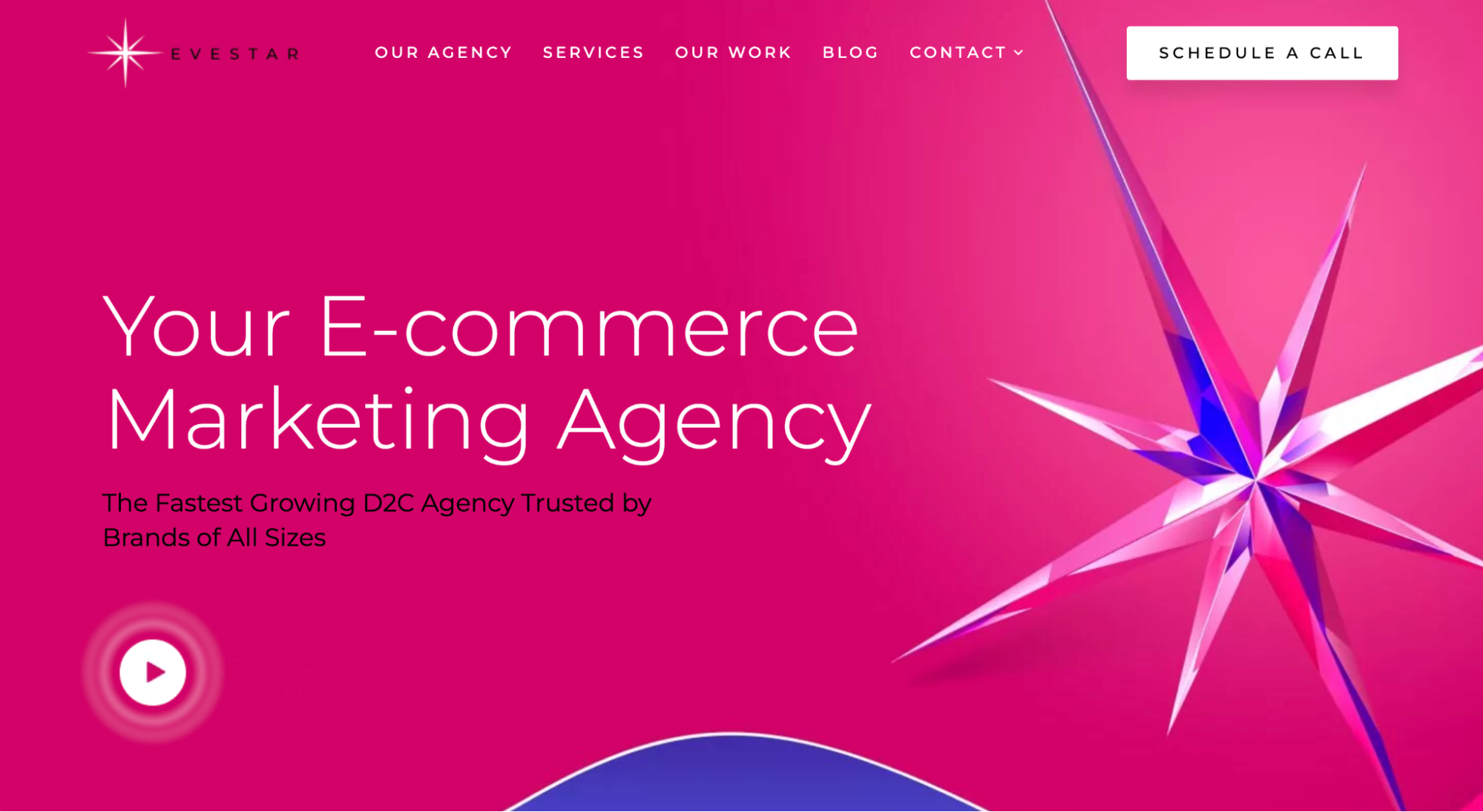 Evestar is an e-commerce marketing agency based in Florida, USA, Eastern Time Zone. As an e-commerce agency, they focus on anything D2C, or direct-to-consumer. Before working with an e-commerce brand, they look at metrics like your conversion rate, average order value, and customer lifetime value to make sure you're ready for scalable growth.
The Evestar team works with industries such as apparel and fashion, supplements, cosmetics, food and beverage, and technology and consumer electronics. Some of their past clients include Steve Madden, Elan, Hairmax and Roshambo Eyewear.
Services:
Facebook Ads

Google Ads

TikTok Ads

YouTube Ads

Advertising creation

Email and SMS Marketing

SEO

Pinterest Ads

E-commerce development

brand book

User Generated Content

CRO

Evestar – Your e-commerce marketing agency….
---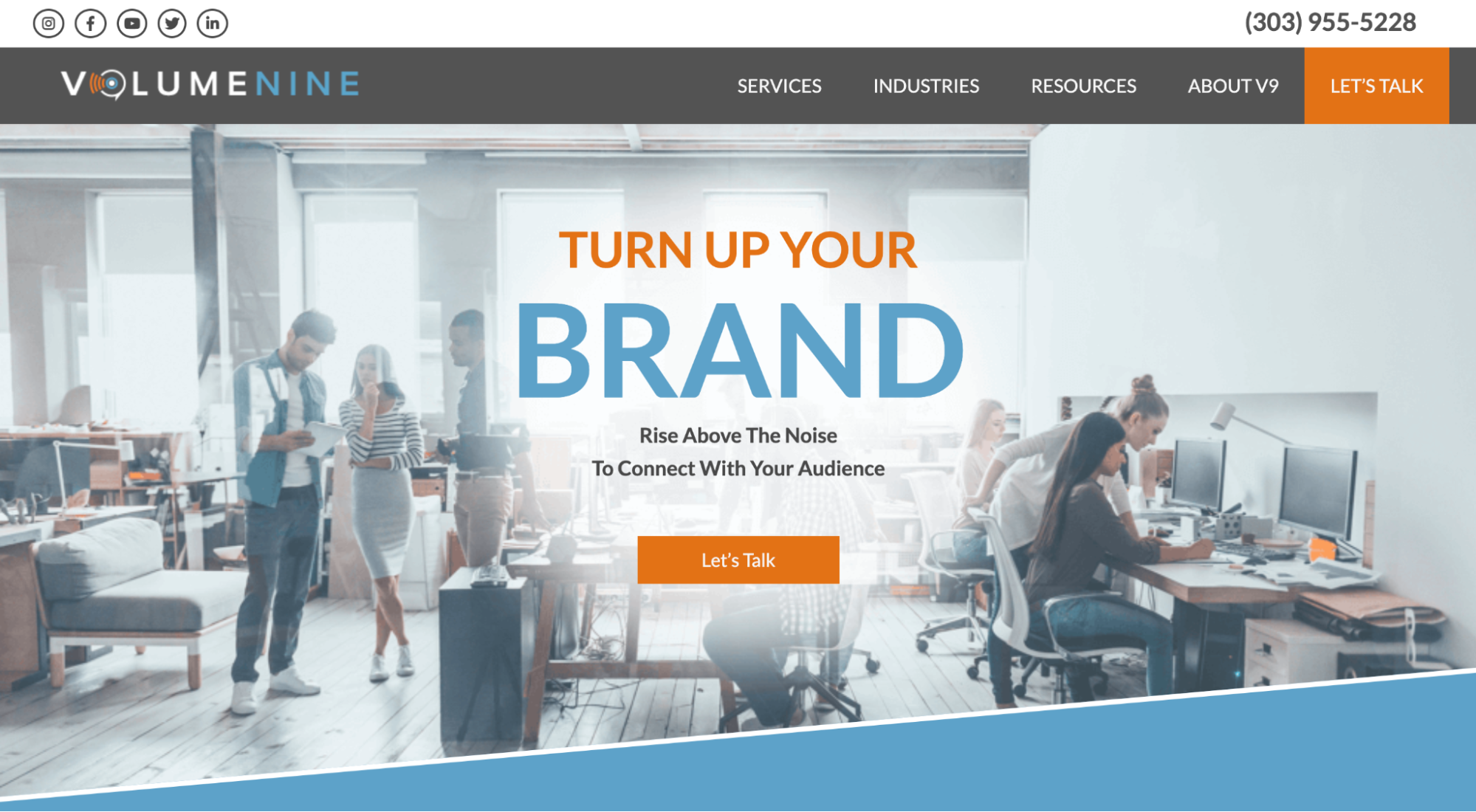 Volume Nine is a digital marketing agency based in Denver, Colorado, United States, in the GMT-6 time zone. V9 works as an extension of your team, ensuring that everything they do aligns with your marketing message and what you would want an internal employee to create or promote.
Past clients include Volkswagen, Fiji Water, RE/MAX and O'Reilly Auto Parts. They work with many types of businesses, from e-commerce and consumer products to B2B brands.
Services:
Social Media Marketing

Content marketing

SEO

Social Media Ads

Paid Advertising

Volume Nine is Denver's premier digital marketing agency specializing in social media, content and search marketing (PPC and SEO). Volume Nine helps clients build their brand, drive traffic and increase sales…
---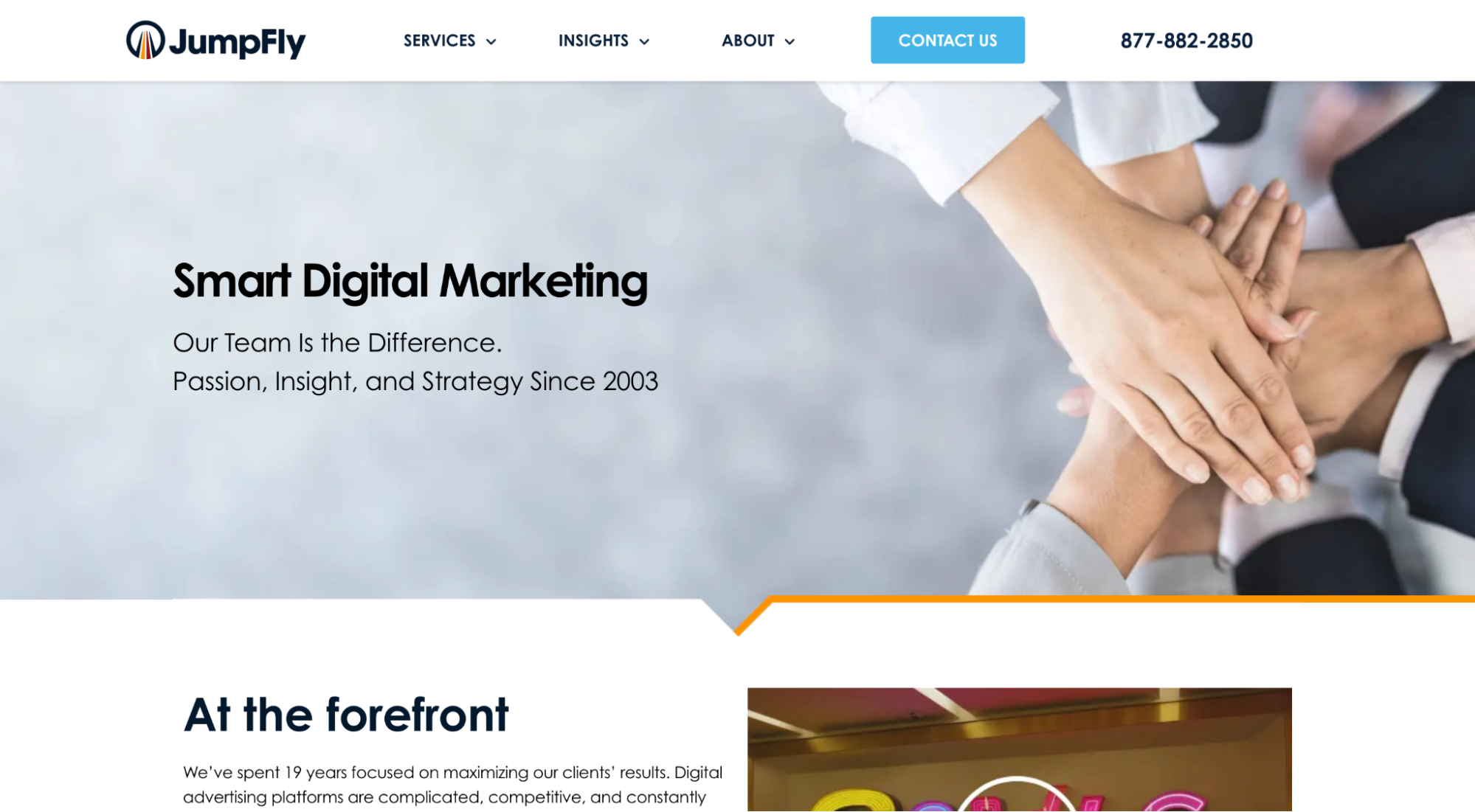 JumpFly is a digital marketing agency based in Chicago, Illinois, USA in the Central Time Zone. They've been around since 2003, proving they've mastered a number of new strategies over the years, as the digital marketing space continues to evolve more and more each year.
The JumpFly team has worked with a number of clients, such as Window Design Group, Nature Hills Nursery, Harvard Business Services and Jura Coffee Machines. They generated results such as an 820% increase in conversions, a 66% increase in clicks, and a 90% increase in revenue.
Services:
Paid search at scale

Advertising on social networks

Amazon Advertising

SEO Strategy

JumpFly is a digital advertising agency specializing in setting up and managing PPC accounts for Google Ads, Microsoft Ads, Facebook and Amazon. …
---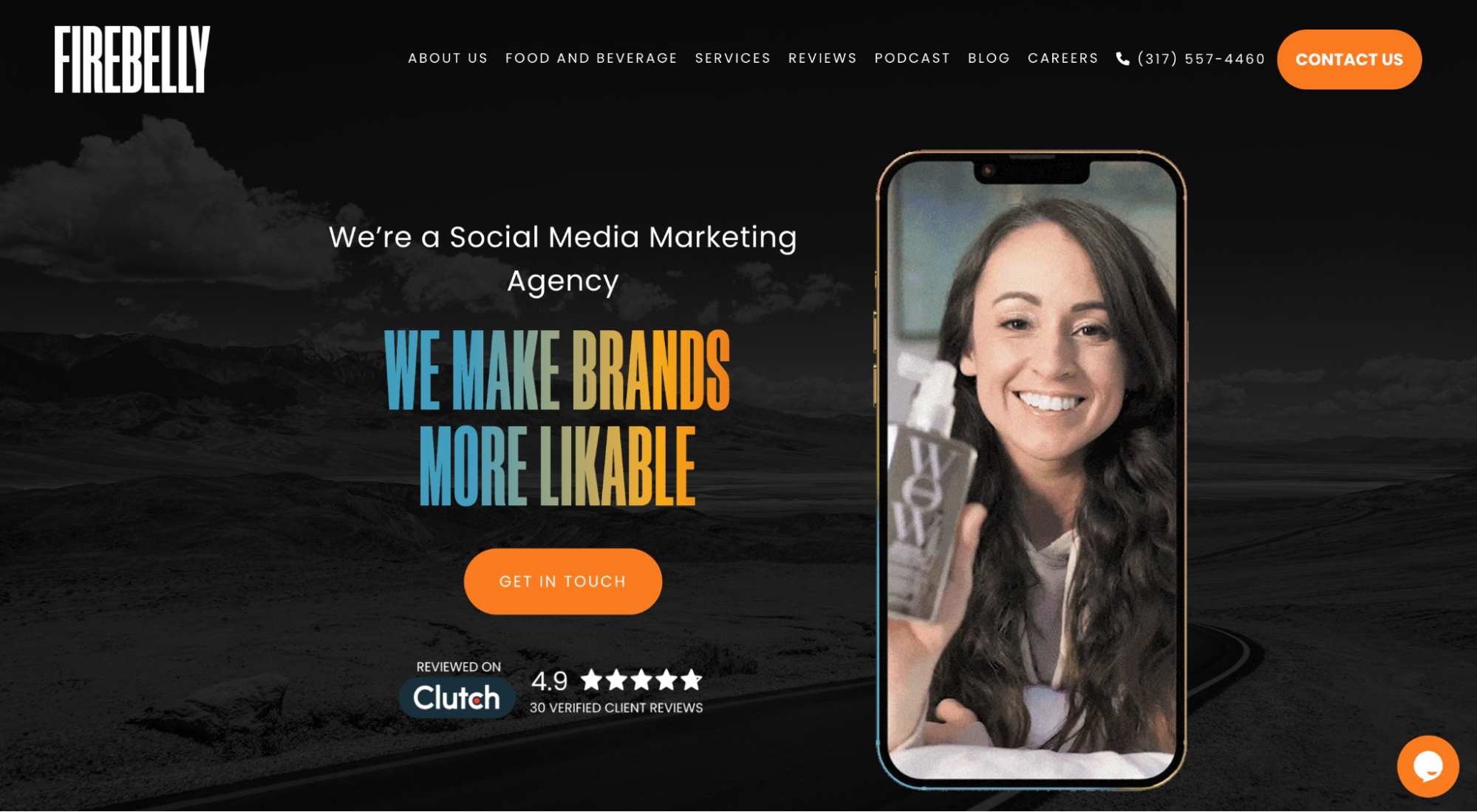 Firebelly Marketing is a social media marketing agency based in Indianapolis, Indiana, United States, Eastern Time Zone. Although they work with a number of brands across all industries, they like to focus on the food and beverage industry. With their studio services, they can easily create great photo and video content for restaurant social media accounts.
Firebelly also has a podcast to further show off their marketing prowess. And they include a ton of social proof on their website in the form of review site reviews, testimonials, and more. Some of their past clients include Justin Vineyards & Winery, Bake & Believe, Sony, and Qdoba Mexican Eats.
Services:
Social media audit

Social media management

Social Media Ads

Influencer management

Photography

Video production

Design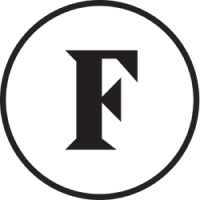 Firebelly is an Indianapolis-based social media marketing agency with one mission since 2007: to make brands more likeable and profitable through social media….
---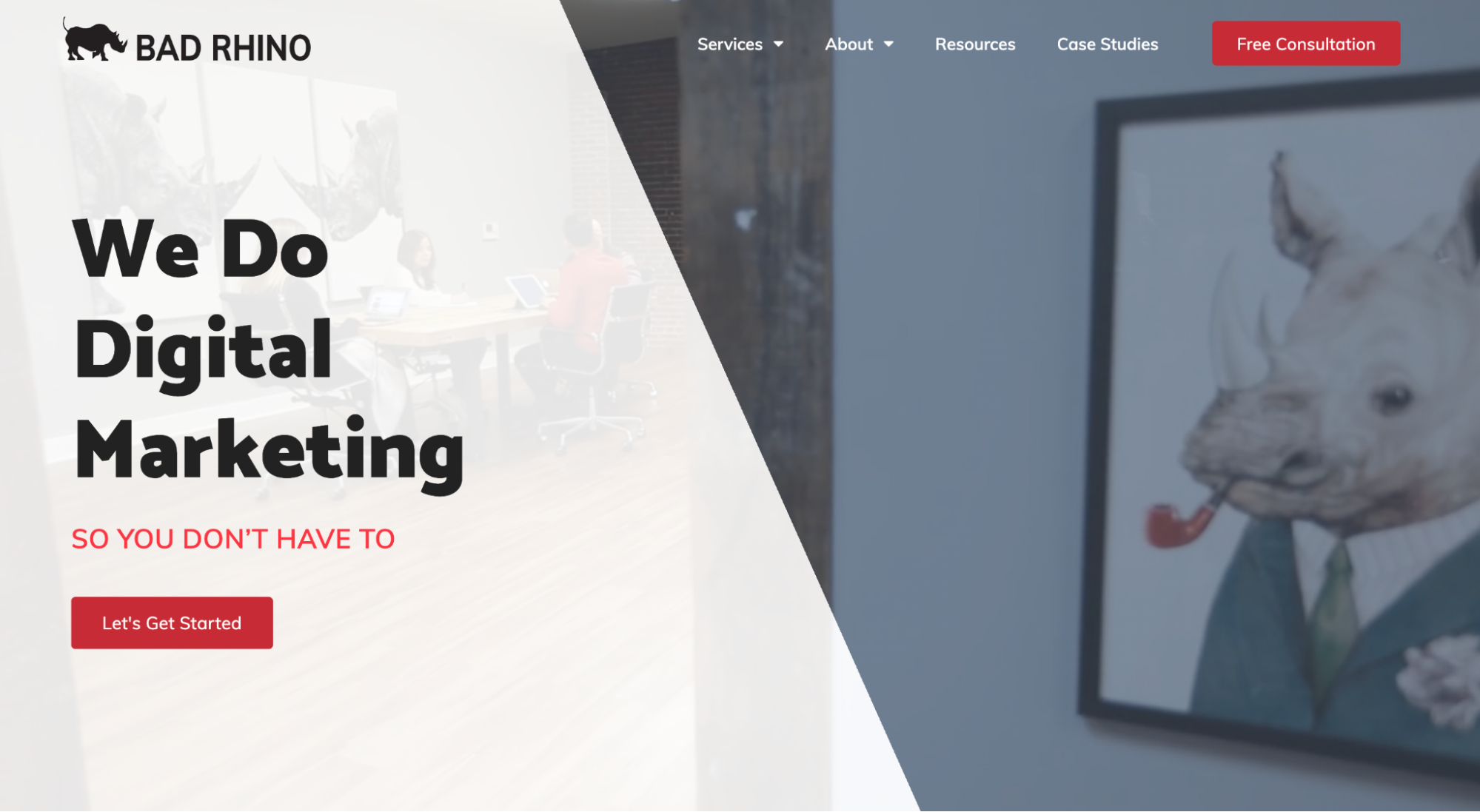 Bad Rhino is a social media marketing agency based in Philadelphia, Pennsylvania, United States, in the Eastern Time Zone. Their team offers an audit of your existing social media presence before working on your strategy, making sure that whatever you're doing right now that's working stays and whatever isn't is replaced with more tactics. effective.
The Bad Rhino team has worked with clients such as Victory Brewing Company, PGA Philadelphia Section, Laundry Sauce and anativa. Through their marketing services, they have helped clients reach hundreds of thousands of people on social media, generated tens of thousands of website clicks, improved social media engagement, and more.
Services:
Digital Marketing Strategy

Digital Marketing Content

Social Media Marketing

Media buying

Paid social networks

Paid search

Creation of websites

Outsourced CMO

Leading social media marketing agency in Philadelphia, committed to helping brands build a relationship with their target audience through purpose-driven social strategies, storytelling and campaigns that…
---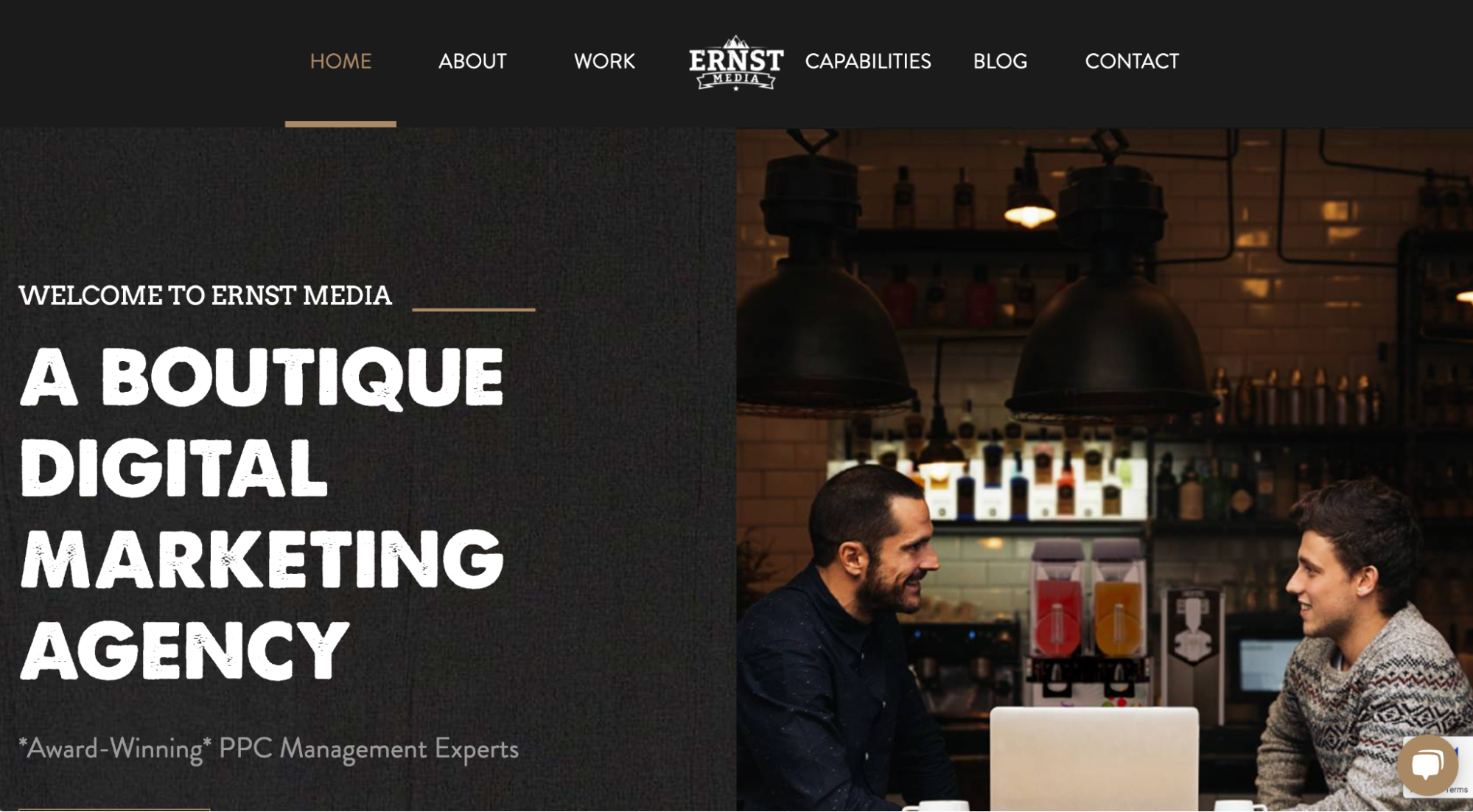 Ernst Media is a digital marketing agency based in Tacoma, Washington, USA in the Pacific Time Zone. They offer full-scale digital marketing services, from advertising to content and SEO to organic social media marketing.
Some of their past clients include HealthFreelance, Look & Hook, Horseright, and SilverTrac Software. They've generated results like quadrupling return on ad spend (ROAS) in the first month of a campaign, increasing email signups from 30 to 1,000 per day, and more.
Services:
Google Ads

Facebook Ads

Amazon Ads

Apple Search Ads

Technical SEO

Content marketing

Offsite SEO

Social Media Marketing

Advertising on social networks

Influencer Marketing

Ernst Media has over 15 years of experience driving digital strategies for products and brands. The team is made up of certified experts in paid search and social media marketing…
---