The evolution of digital marketing also calls for big changes in content marketing strategy.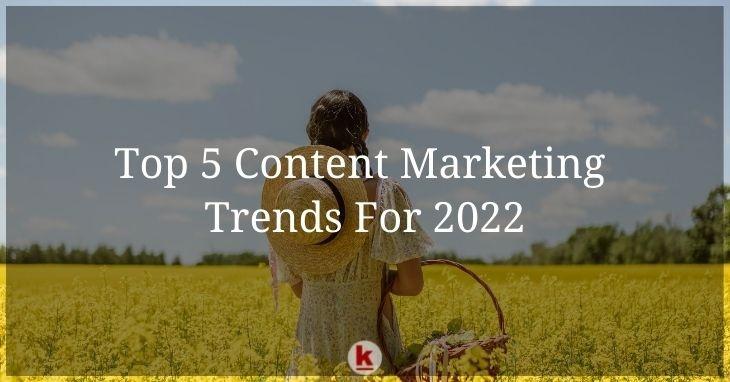 By 2022, marketers will need to embrace the latest trends in content marketing by changing tone, style, and format for a voice-driven world.
After a turbulent fiscal year, the importance of content is set to grow as more and more people turn to digital channels for information.
With the importance of content to customers and marketing on the rise, content budgets are also expected to increase. In fact, the graph below shows that 66% of marketers will increase their content marketing budget in 2022.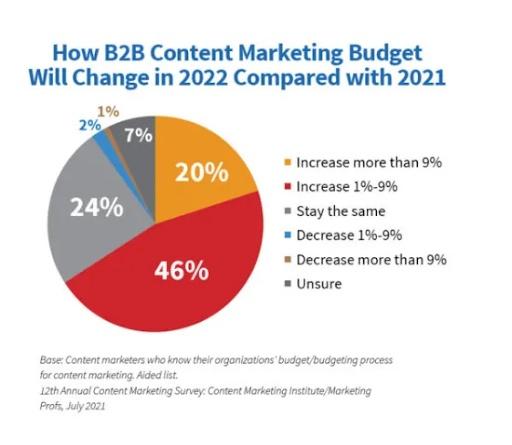 Image source – 1seo
In this blog, we will discuss the top 5 content marketing trends with the most impact to revolutionize your business.
Content Marketing Trends to Watch in 2022
1. Voice search
The growing popularity of Alexa, Google Assistant, and Siri among Gen Z is pretty obvious. A study suggests that more than half of all adults have used voice search, with 33% using voice search monthly in early 2019, up from 25% in 2018. This shows that voice-driven entertainment is only expected to increase in 2022.
The convenience of hands-free operations persuades users to search by voice rather than typing. The most important thing that changes here is that queries are no longer in conversational format. Instead, they are in the form of questions. For example, previously users would type in "Top Content Distribution Channels". Now they're asking, "Hey Google, what are the best content distribution channels?"
As more and more people use voice search, marketers need to start incorporating the same into their campaigns. They need to understand what type of questions customers will ask and their intent with the questions. As a result, start creating content that is in harmony with it.
2. Compelling Content
Creating relevant content based on SERP information has always remained at the heart of content marketers. However, the main motive for marketers in 2022 will be to create memorable content for users. Attention shifts from acquisition mode to retention mode.
More and more businesses don't care about showing up in front of people or acquiring followers, subscribers, etc. Instead, they want to be memorable to people, hold their attention, and earn their trust and loyalty.
Additionally, marketers have realized the value of content-driven strategies to retain existing customers. The right storytelling or educational mechanics can keep people going back to when they spent about 50 milliseconds forming an opinion on your website.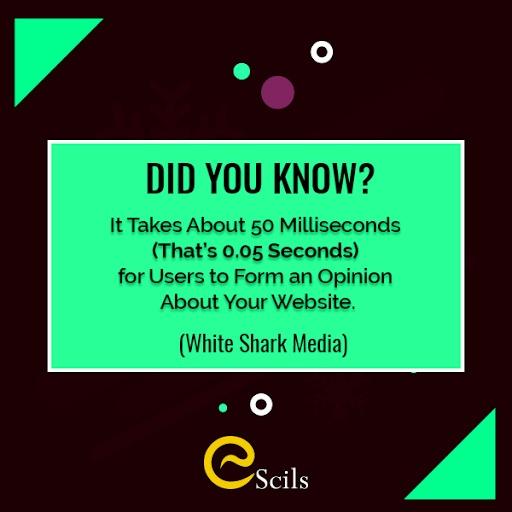 Image source – Facebook
3. Podcasts
The growth of podcasts has been on a steady upward trajectory for the past few years. Incorporating a podcast into your content marketing strategy can generate more audio-oriented leads and increase engagement.
As people are getting busier day by day, audio formats are becoming their best friends. By incorporating podcasts, you can make listeners more familiar with your business. Podcasts will continue this steady rise in popularity throughout 2022, which means they should be an integral part of your content marketing strategy.
4. Account-Based Marketing
Since personalization is on the rise, account-based marketing is one of the latest content marketing trends that has started to take off. At ABM, marketing and sales teams work together to target the best-fit accounts and turn them into customers.
Rather than developing broad advertisements in hopes of attracting a larger audience, account-based marketing uses a targeted, personalized program to win specific business accounts.
ABM emphasizes quality outreach and fostering business relationships. Every business should focus on customizing content for a specific group of businesses rather than constantly posting explosive blogs and emails.
5. Visual content
The one thing marketers need to understand is that not everyone understands content through reading. Many people are visual and auditory learners. They analyze visuals and sounds faster and retain more data.
You should incorporate images, videos, gifs, infographics, etc. amazing in your content if you want people to remember and care about your business.
Plus, using video formats for your content keeps audiences engaged for longer. According to a stat from Oberlo, 8 out of 10 people have made a buying decision after watching a brand's video. A video gives a business the opportunity to educate, connect and drive engagement.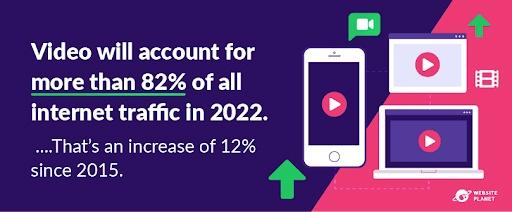 Image Source – WebsitePlanet
Conclusion
In the era of reduced attention spans, marketers need to adapt to the above content marketing trends to stay ahead of the competition. Armed with these trends, you'll be ready to give your organization a head start and make 2022 an incredibly successful year.